Upholstery Cleaning Services in
Northern Virginia
Upholstery Cleaning Northern VA
Like carpet, upholstered furniture can trap dirt, dust, and other allergens. With upholstery cleaning from an upholstery cleaner like Lustre Clean, you can rest easy knowing your furniture will look better and feel better. Whether you are in Fairfax, Ashburn, South Riding, Chantilly, Centreville, Aldie, Haymarket, or any of the Northern VA suburbs, we can help you get your furniture clean.
If you or your loved ones have moderate to severe allergies, regular professional upholstery cleaning of the sofa, mattress cleaning, carpet cleaning services, and other furniture throughout your home can greatly improve your indoor air quality.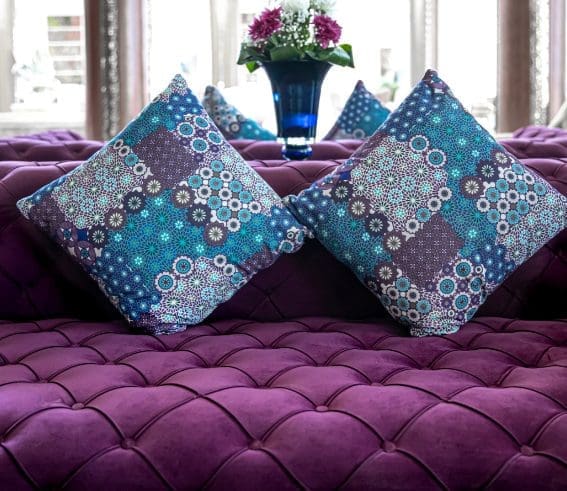 Our Upholstery Cleaning Service​
Our hot water extraction cleaning method uses an eco-friendly cleaning solution that offers maximum cleaning power. In addition, it removes many stubborn household stains, urine, and natural oils from fabrics.
When we enter your home to clean your upholstery, your furniture will undergo a 3-step process.
Inspection And Preparation
Whether we're there to clean your entire sofa or spot clean to remove stains and pet odors, we start our process with a full visual inspection of the piece of furniture and fabrics. We're not just looking at the fabric type and stains. We're also looking at the colorfastness of the fibers, and inspecting for physical defects. As an experienced carpet cleaning company, we start out by removing the cushions from your sofa and chairs to ensure we can adequately reach all the nooks and crannies. We clean those separately. We vacuum everything to remove dust mites, and surface dirt before we start our deeper cleaning.
Furniture Cleaning
We'll complete our furniture cleaning process depending on the type of furniture we're cleaning. If our inspection revealed any spots for stain removal, we'll pretreat those areas. After we spot clean the areas that need a bit more attention, we use a carpet cleaning machine to inject hot water and a cleaning solution into the furniture. This process releases dirt and residue that's trapped deep within the fibers of the fabric. Then, the machine removes all the water to remove the dirt. This method provides the deepest possible cleaning, so we use it whenever possible. Since our cleaning solution leaves behind no residue, there's no need to rinse the furniture. After the water is extracted, the cleaning process is complete.
Drying
Unlike many other upholstery cleaners in the Virginia area, to dry within a matter of hours, not days. This means you can go back to using your furniture the same day. And you don't have to worry about mold or mildew setting up deep in the material.
To protect your furniture and extend its overall life, Lustre Clean offers additional services at the time of cleaning.
If desired, we can apply a fabric protector to help shield your sofa and other furniture from spills in the future. This level of protection makes it easier for you to keep your furniture looking great between professional cleanings.
If something spills, you can simply blot it away with a sponge before it has a chance to dry into the fabric.
Cleaning your furniture will remove odors, but the added deodorizer is for you if you want extended protection.
That's why the technicians at Lustre Clean use a special UV light to check for pet urine. This way, we can provide thorough cleaning to your carpet. 
Our professional technicians can clean a variety of fabrics, including:
Types of Furniture We Clean
We can clean any furniture upholstered with the fabrics mentioned above, including:
Other Services We Provide
As an experienced carpet cleaning company in Fairfax VA, we provide more than just a carpet cleaning service. In addition to providing exceptional upholstery carpet cleaning, we also provide outstanding customer service with the following services: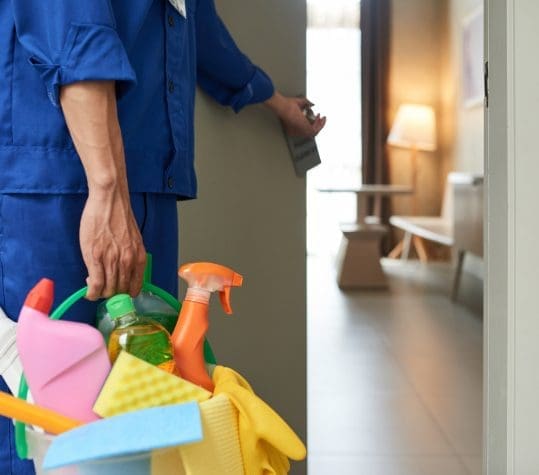 FAQs About Upholstery Cleaning in Northern Virginia
Why does the type of fabric matter?
The type of fabric on your furniture influences the cleaning process we use. For example, microfiber couches are often made with polyester.  Polyester is oleophilic, which is a fancy way of saying it attracts oils. As a result, our skin is full of natural oils, which get left behind every time we sit or lie down on our furniture.  Even though microfiber is a durable fabric that lasts for years, it's common to see rings from spot cleanings, spills, and even perspiration. Adjusting our cleaning process to address this keeps your furniture clean while hiding evidence that water ever touched the surface. On the other hand, Suede will need to be brushed to keep the fibers in good condition. It prevents the suede from looking smashed. To keep it in excellent condition, brush the fibers once a week.
Why do you inspect the furniture before you start cleaning it?
Simply knowing the type of fabric we're working with isn't enough. If there are signs of damage in certain areas, we know to treat those areas with care. We'll also be looking for the tag or label that's attached to the furniture. It will have one of four letters on it. These letters provide instructions about how to clean the upholstery. You'll typically see: W: It is safe to clean the material with water. S: It is not safe to clean this material with water. A special solvent-based cleaner is required. WS: It is safe to use either water or a solvent-based cleaner on this furniture X: Vacuum only
Is steam cleaning the same as the hot water extraction method?
Though the hot water extraction method is often confused with steam cleaning, it is not the same. Hot water extraction produces steam but works by injecting hot water into the upholstery. Steam cleaning sprays the surface with steam and doesn't inject any cleaning solution into the fabric itself.
How long will it take for my furniture to dry?
The cleaning method will determine the drying time. If you choose to add the optional fabric protector application, this will add a bit of extra drying time, too. Typically, you can expect your furniture to dry within two to six hours after we finish. It is best to keep people and pets off of the furniture until it is completely dry.
Can I have my furniture cleaned when you come clean carpets in my home?
Yes! When you call for your estimate, let us know you're interested in both furniture cleaning and carpet cleaning Fairfax VA. We also offer tile and grout cleaning for your kitchen and bathroom floors. We can do everything at once as long as we know beforehand.
I spilled something on my sofa. What should I do?
The type of fabric determines the cleaning solution you should use. As a general rule, avoid scrubbing your furniture. This pushes the liquid further into the fibers. Instead, blot with a sponge and lift straight up. This helps to remove as much of the spill as possible. Call us if you need help with stain removal. As professional carpet cleaners, we make sure that each of our customers is satisfied. Call us at 703-941-2206 or fill out the form below for your estimate.
To protect your furniture and extend its overall life, Lustre Clean offers additional services at the time of cleaning.