Carpet Cleaners
Northern Virginia
Lustre Clean has been providing carpet steam cleaning in Fairfax,
Chantilly
, Centreville, and the surrounding Northern Virginia area for more than 45 years. As a third-generation family-owned and operated business, we take pride in the carpet services we offer and aim to provide our customers with a great experience, every time. Whether we're there for the best carpet cleaning, upholstery cleaning, oriental rug cleaning, or water damage restoration, we'll treat your home the same way we'd treat ours.
Over 40 years of satisfied customers
Why choose us?
We opened in 1975 to provide affordable, high-quality carpet cleaning services to customers in the Northern Virginia area. Since then, we've proudly served many new and repeat customers, some for over 20 years! Our customers look to us for great quality, prompt service, and reasonable prices for carpet steam cleaning, upholstery, rug cleaning, sofa cleaning and carpet repair services. We try to deliver on these expectations every time.
carpet deep cleaning
Carpet Cleaners Northern VA
Traditional carpet cleaners only removes the tough stain from the surface compared to carpet deep cleaning. It may look great, but leaving it wet for days after the job is done only creates a host of problems later. The longer moisture sits in your carpet, the more likely it is you'll deal with mildew and mold. And you won't be able to see it. It will hide under the dirty carpet and padding, leading to extensive carpet replacement later.
At Lustre Clean, our approach is different. Our method leaves your carpet clean, even below the surface. And our fresh carpet steam cleaning solutions dry within hours – not days. There's no time for mold or mildew to start growing, which means your carpet lasts longer and you don't have to worry about allergens bothering you.
Our carpet cleaning products are 100% biodegradable, non-toxic, and safe for people and pets, removing the toughest pet stains and odors.
Tile and Grout Cleaning
Over time, dirt builds up in tile and grout much the same way it does in the carpet. While regular sweeping and mopping help keep the tile floor looking newer, longer, it won't eliminate the need for regular deep grout cleaning.
Our upholstery cleaning services are held to the same standard as our carpet steam cleaning. Whether you're removing a small stain from the arm of your chair or need your entire set cleaned, we'll leave your furniture looking as good as new.
Carpet Stain Removal
Whether you have a stubborn stain on your carpet or sofa, our equipment and technique get the job done. We have the supplies, equipment and know-how to remove a variety of stains from your carpet or upholstery.
Carpet Repair
New carpet is nice and tight. As your carpet installation ages you may find that it begins to ripple or wrinkle. The carpet naturally loosens over time, leading to these bumps. Our restoration services use specialized tools to restretch the carpet, trim the excess carpet fibers, and tack it back into place.
Water Damage & Restoration
Accidents happen. Whether a burst pipe or an appliance malfunctions, damages to your home occurs fast and can be devastating. When dealing with water damage to your carpet, it's important to act quickly, as this can significantly increase your chances of salvaging your carpet.
Carpet Deodorizing
Whether it's shoe odor or dog smell causing a stench, we've got a qualified team and the products to get out the worst of smells. We use a carpet deodorizing solution that is safe for the carpet and remove the odor at the source so you are left with a fresh-smelling carpet. Plus, we'll share with you few tips to keep the carpet fresh in between cleanings.
Wood Floor Wax Buff
For your hardwood floors to stay in excellent condition, regularly wax and buff them. Floor wax helps to seal and protect the wood.
Pet Odor Removal
As much as we love our furry friends, accidents happen. Our professional carpet cleaners can easily tackle even the most stubborn pet odors and tough stains.
Traditional carpet cleaning only removes the stain from the surface. It may look great, but leaving it wet for days after the job is done only creates a host of problems later.
Get Professional Advice
At Lustre Clean, we provide a variety of services to keep your home's furniture and floors looking new. Our truck-mounted, hot-water extraction methods may look like the other guys - but with us, you'll quickly see how we're different from other cleaning services.
Schedule Your Service
We know how valuable your time is, so that's why we give you 2-hour time windows - and strive to arrive at the beginning of the window, instead of the end. We'll call you the day of to confirm, and again ahead of time to let you know we're on the way.
Meet Your Cleaning Expert
When we arrive, we'll go over the details of your service, and answer any questions you may have.
Get a Best Cleaning Service
We care for your home while on your property. Most carpet cleaning companies drag hoses from the truck through your home to the rooms that need to be cleaned - without regard for your walls, furniture, or pets. They're there for one thing - to clean the carpet - as quickly as possible to move onto the next job.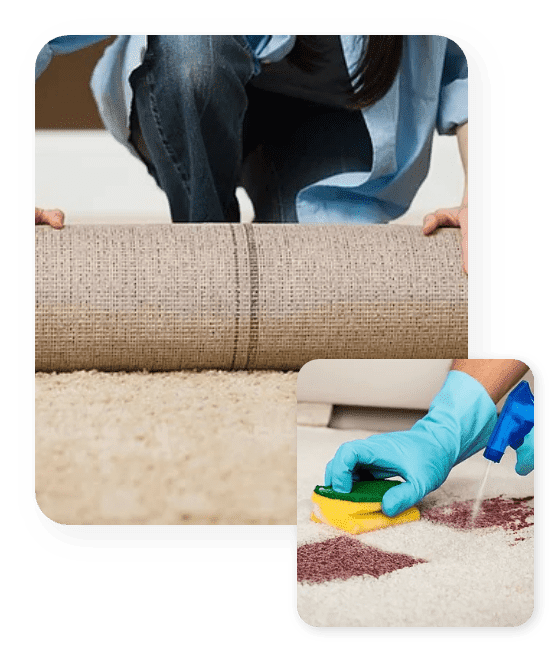 Frequently Asked Questions
We opened in 1975 to provide affordable, high-quality carpet services to customers in the Northern Virginia area. Since then, we've proudly served many new and repeat customers, some for over 20 years! Our customers look to us for great quality, incredible service, and reasonable prices. We try to deliver on these expectations every time.
We use truck-mounted, hot water extraction using Rotovac Powerwand and traditional wand cleaning methods.
Our cleaning agents are 100% biodegradable, non-toxic and safe.

What people are saying about us
I found Jim through Yelp, looking for a professional carpet cleaner near me, and after reading his reviews, I contacted him to clean my white shag rug. Jim was very knowledgeable about rugs and carpeting and even researched my rug's material to ensure he cleaned it properly. He educated me on the best frequency of cleaning for my rug type and didn't hit me over the head with some insane price for which you may as well purchase a new rug. I definitely plan to utilize his services again in the future and was pleased with my cleaning results.
I had a great experience! Made an appointment with Jim, who provides carpet cleaning services near me, and he was at my house within a week of calling. Very happy with how my carpets turned out, they look sparkling white! Jim was very professional and took his time. He was very knowledgeable about carpet cleaning and used green ingredients, as I have multiple pets. I will be calling Jim next year for another refresh! Highly recommend!!
We serve customers in Loudoun County, Fairfax County, Prince William County, and the surrounding area in Northern Virginia, including:
Purcellville
1 of 22
Leesburg
2 of 22
Ashburn
3 of 22
Sterling
4 of 22
Reston
5 of 22
McLean
6 of 22
Arlington
7 of 22
Alexandria
8 of 22
Woodbridge
9 of 22
Manassas
10 of 22
Gainesville
11 of 22
Haymarket
12 of 22
Middleburg
13 of 22
Aldie
14 of 22
South Riding
15 of 22
Dulles
16 of 22
Chantilly
17 of 22
Centreville
18 of 22
Fairfax
19 of 22
Falls Church
20 of 22
Annandale
21 of 22
Springfield
22 of 22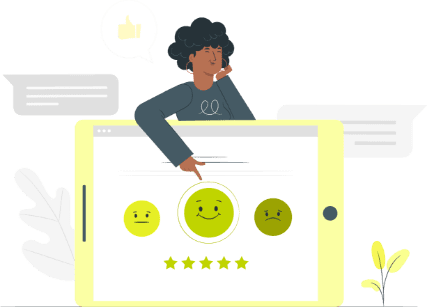 At Lustre Clean, we believe in full transparency with our customers. What you're quoted is what you'll pay. If there's ever a situation that requires additional services or treatments, we'll always discuss it with you before doing anything else. With us, you'll never get any unnecessary recommendations.
We make sure that each of our customers is satisfied. If you're curious, give us a call at 703-941-2206, and we will provide you with an estimate. We guarantee that we will do a fantastic job the first time around!
Call us today or fill out the form below to get your estimate
Our focus is to provide high quality, and affordable carpet and water damage services to our customers. We are a third generation, family owned business. Getting the great job done right the first time is what we stand behind. We are confident you will be more than satisfied that you hired us for your home needs.